Here Comes The Bride Limited Edition Gocco Screenprint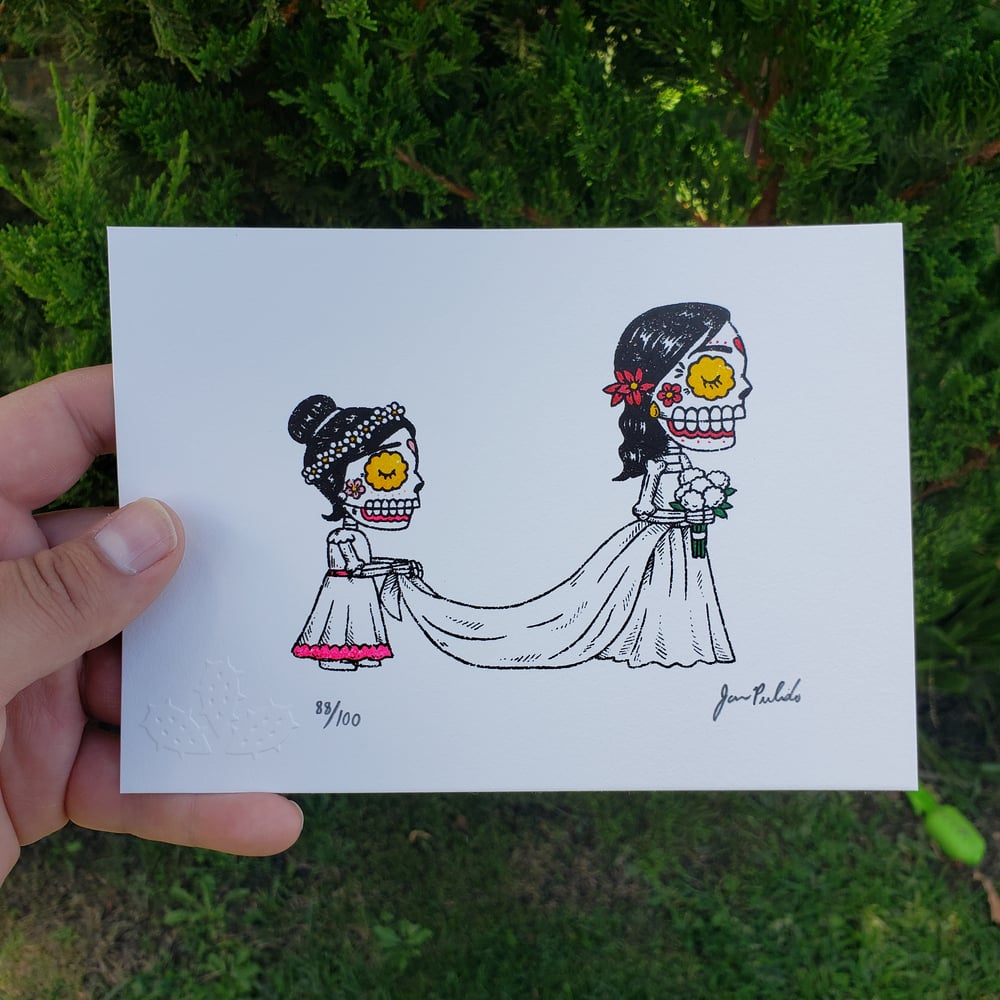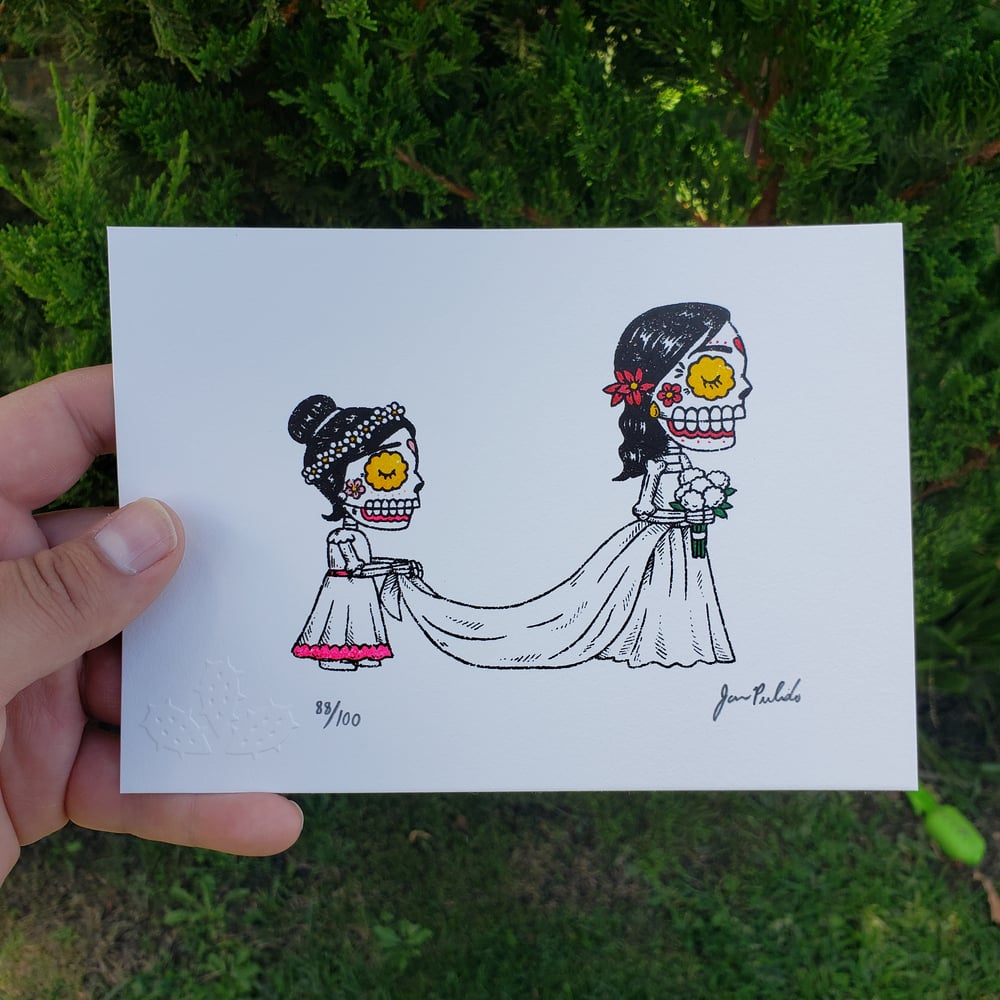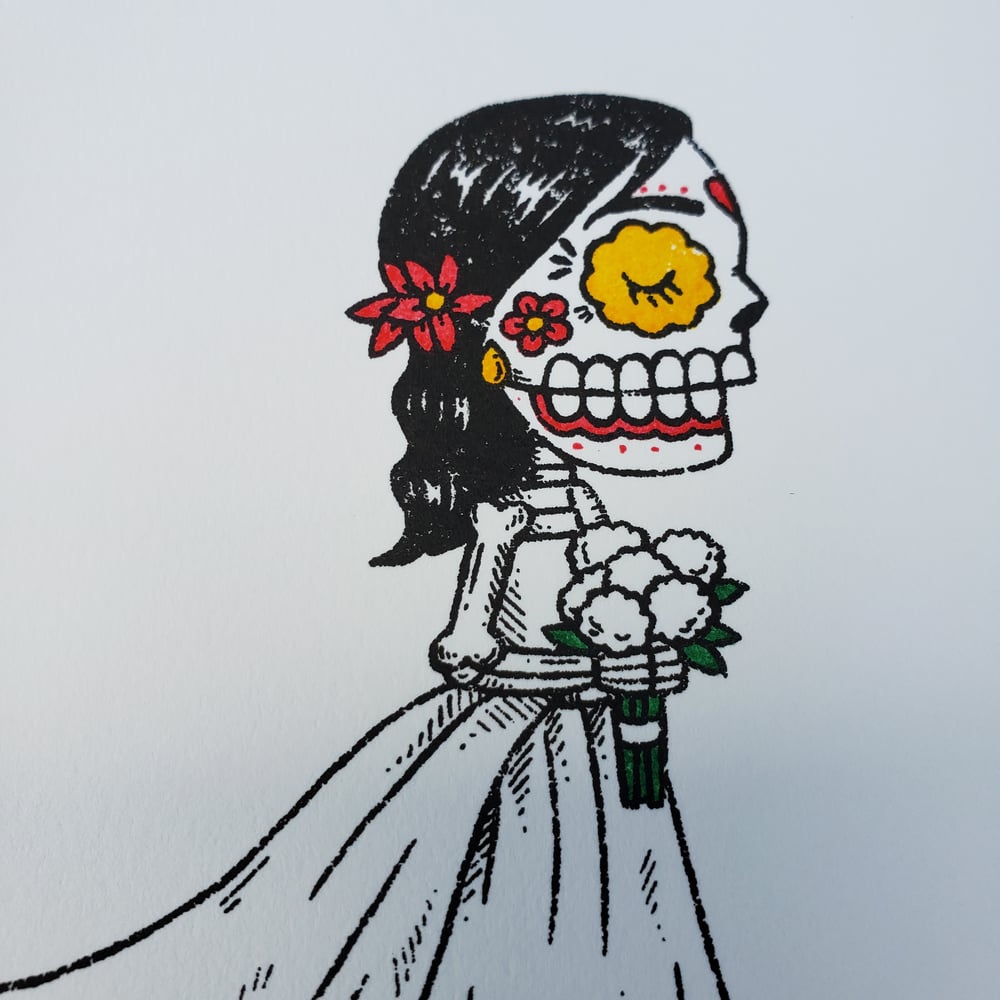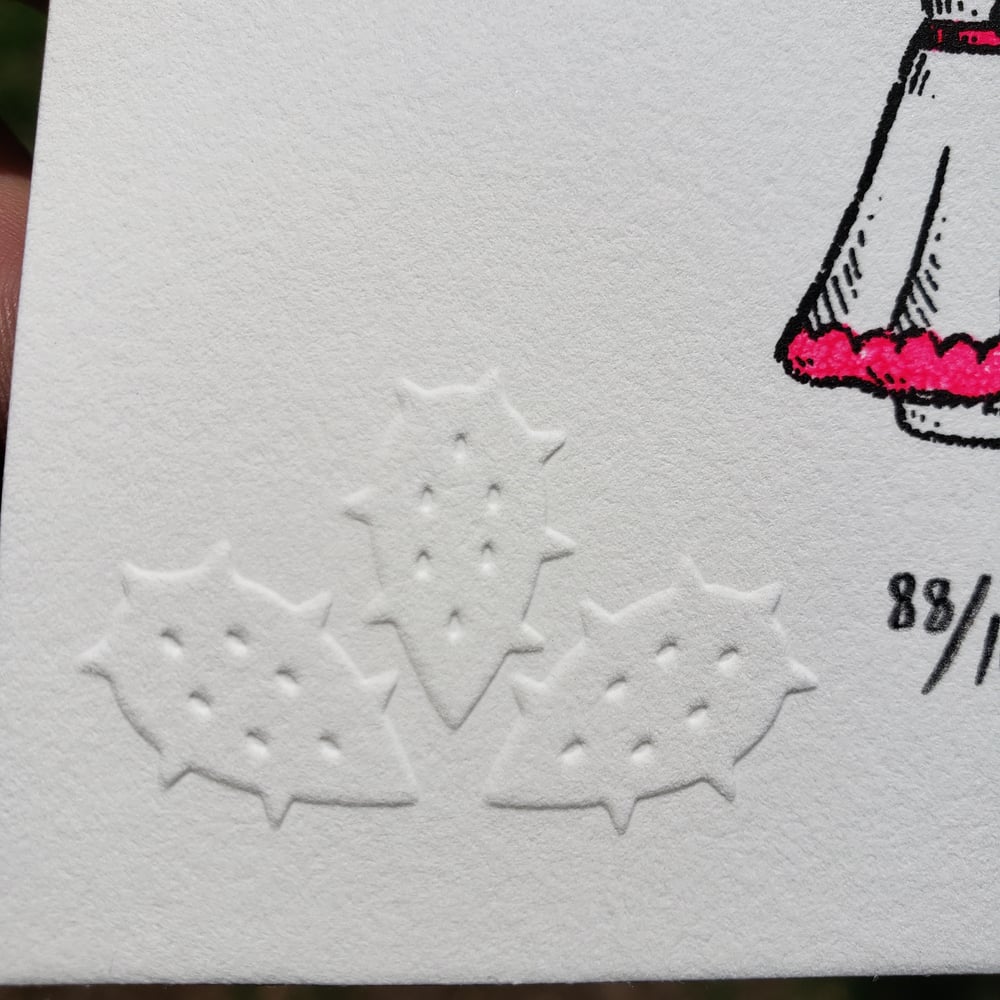 This is a limited edition Gocco screenprint titled Here Comes The Bride. It is a 6 color print on a 5" x 7"(13cm x 18cm) sheet of Arnhem 1618 Paper, great for framing. Limited Edition of 100 prints. Each one is printed by hand so they are all unique and may have slight variations. Signed, numbered, and embossed.
What is a Gocco print? A Gocco print is a print created with the Japanese Gocco machine, a small compact color screenprinting system created in the 1970s by the Riso company.
Artwork is copyright Jose Pulido, Thanks for looking.